Huong-Trinh Nguyen, O.D.
I was born in Saigon, Vietnam, and immigrated to the U.S. in 1975. We lived in Ohio for five years before moving to Texas. I received my bachelor's degree from Southwestern University in 1993 and my Doctor of Optometry degree from the University of Houston College of Optometry in 1997. I started my optometry career at a private practice in Waco.
After my husband and I moved to Boerne in 1999, I worked at various optometric offices as a relief doctor until I accepted a position at a commercial practice in San Antonio. In 2002, I accepted a contract position at Brooke Army Medical Center. I provided full-scope optometric care to retirees, dependents, and active duty service members at BAMC and the Fort Sam Optometry Clinic for 11 years before joining a private practice in Kerrville in 2013.
I enjoy crafting, cooking, and spending time with my family and friends. I am involved in various ministries at St. Peter the Apostle Catholic Church in Boerne.
I am licensed as a Therapeutic Optometrist and an Optometric Glaucoma Specialist.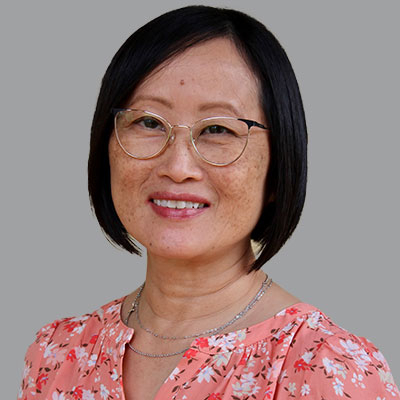 Accepting New Patients
In Person Appointments
Speaks Vietnamese
---
Book now with
Huong-Trinh Nguyen, O.D.