Pediatric Eye Care in Boerne
Children's Eye Doctors - Dedicated to Helping Kids See Clearly
Pediatric Eye Care: Why Is It Important?
Concerned that your baby's eyesight may be hindering their development?
Do your toddler's eyes appear misaligned?
Studies show that up to 10% of preschoolers have vision problems. However, kids generally aren't aware there's an issue, and don't complain about their eyes. It is therefore crucial to detect the first signs of vision problems before complications arise.
Give them the clear vision and healthy eyes they deserve by visiting our Boerne pediatric eye doctor at Hill Country Vision Center - Boerne.
---
Safeguard Your Child's Vision, Now and In the Future
---
Your Pediatric Eye Care Professional in Boerne
Meet our Eye Doctors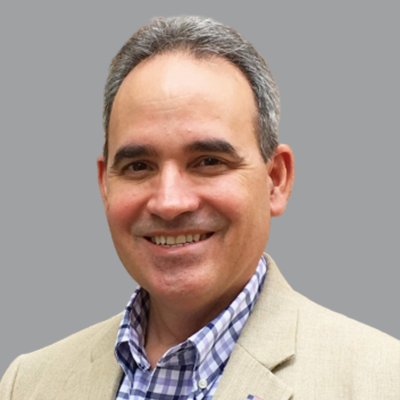 Monday

8:30 am - 12:30 pm

Tuesday

8:30 am - 5:30 pm

Wednesday

8:30 am - 5:30 pm

Thursday

8:30 am - 5:30 pm

Friday

8:30 am - 5:30 pm

Saturday

Closed

Sunday

Closed
VSP

Medicare

United Healthcare

Aetna

Spectera

EyeMed

Blue Cross

MetLife
---
4 Signs Your Child May Have a Vision Problem
Trouble seeing electronic screens

Your child sits very close, tilts their head or squints to better see TVs, computer screens and other electronic screens.

Difficulty reading or following moving objects

Your child often loses their place while reading, or can't track a ball as it moves when playing sports.

Headaches & eye strain

Your child complains of tired eyes or headaches after performing tasks that are visually intensive, such as reading or writing.

Missed milestones

Your child may miss milestones such as crawling and walking, or show signs of poor depth perception.
For your child to successfully engage in sports and achieve their academic potential, they need to have healthy eyes and clear vision. The experienced and caring children's eye doctors at Hill Country Vision Center - Boerne will carefully examine their eyes and provide guidance to ensure your child's healthy vision.
---
Pediatric Eye Exams: What You Need to Know
Baby's First Eye Exam- 6 months old

Though your baby won't be able to speak yet, we can still assess their eye health. Is there anything abnormal about their eyes' appearance? Do the eyes move in unison? Can your baby's eyes follow a toy or a familiar face in motion? Do they respond to light? Your child's general eye health will be assessed for infection, or eye conditions such as an eye turn or potentially sight-threatening eye disease.

Eye Exams for Toddlers and Preschoolers: Ages 2 - 5

At Hill Country Vision Center - Boerne we do our best to make eye exams fun for the little ones; we use toys and other fun objects where possible, and our eye charts for little kids feature colorful shapes or pictures that they'll recognize. We check for poor depth perception, color vision problems, strabismus/amblyopia (eye turns/lazy eye), and problems with visual focusing. Our optometrist may dilate your preschooler's pupils to get a better view of their retina, optic nerve and blood vessels.

Eye Exams of School-Age Kids: Ages 6 - 18

For this age group, our eye care team will use advanced technologies to assess refractive errors and determine how well the visual system is functioning. This includes checking for difficulties with distance and near vision and signs of eye disease, eye-coordination problems or other health conditions.
- Aug. 19, 2023
My family has been seeing Dr Arrieta for more than 16 years. He and the Staff are incredible! Always
... Show More
plenty of time to answer questions and explain how things work. He prides himself on always having the latest technology and pairs that with an incredible amount of knowledge! I recommend him without hesitation and with great admiration!
- Sep. 21, 2022
We have been coming here for almost 20 years. They are fantastic and have a wonderful selection of g
... Show More
lasses and sunglasses. Family atmosphere.
- Apr. 01, 2022
We have been visiting this location for years and have been happy with the Dr's and staff.
- Oct. 29, 2021
Friendly staff and was seen at my scheduled time. Dr was able to answer all questions and provide v
... Show More
aluable information. Never felt rushed..excellent care
- Aug. 30, 2021
I have been going to Vision Source for 4-5 years if not more. They are always very nice and helpful.
... Show More
The doctors are full of information and take time to answer questions and have conversations with you.
- Aug. 27, 2021
Great service from a wonderful staff!
- Aug. 27, 2021
Everyone here is really friendly and informative. I've only been going to this vision source for a
... Show More
bout a year, but every time I'm there I have a great experience!
- Aug. 19, 2021
Love the eye care I receive from Dr Arrieta and his staff is always professional and friendly.
- Aug. 03, 2021
Friendly people that work there, would definitely recommend
- Aug. 03, 2021
Outstanding service and thorough eye exam
- Jul. 31, 2021
Dr. Nguyen was very personable and made sure to understand how I work to ensure that she gave the ri
... Show More
ght prescription. Highly recommend.
- Jul. 29, 2021
Very happy with the service overall. Friendly staff, great doctor who listens and is also informativ
... Show More
e. Also found they had a good selection of frames at reasonable prices.
- Jul. 21, 2021
Very thorough, professional exam and extremely helpful with eyeglasses..not only with selection and
... Show More
fitting but also regarding warranty repairs and scratch replacement.
- Jul. 21, 2021
Don't hesitate to come here for your vision needs. Every visit has been wonderful and I have alway
... Show More
s felt like I'm the only patient they have to deal with all day. I never feel rushed and the doctors take the time to answer all questions.
- Jul. 19, 2021
Very polite, answered all my questions. My first time there and if I need further care I will ret
... Show More
urn
- Jul. 07, 2021
Amazing office everyone was very nice. I didn't wait at all the providers have been very knowledge
... Show More
able and super friendly. They explain everything so you understand and don't get confused during your visit.
- Jun. 16, 2021
Vision Source in Boerne is the best! Employees are friendly, helpful, and knowledgeable. Dr. Ngu
... Show More
yen is amazing! She is very thorough and takes her time with each examination and follows up, when needed. She really cares about her patients as individuals. I would definitely recommend Vision Source!
- Jun. 05, 2021
Today was my first visit at Boerne Vision Source and I am so pleased! I've been a contact lens wea
... Show More
rer for many years. Our insurance recently changed so I had to switch providers. I was not looking forward to a new doctor but I am THRILLED with my visit. I received a much more thorough exam than I had in years. I highly recommend Boerne Vision Source!
- Jun. 04, 2021
Vision Source has always been a great office to work with. The office is always super clean and the
... Show More
support staff is always cordial and welcoming. Dr. Arrieta has taken great care of me and my needs every time I come in. I always like to support local businesses that do a great job and you'll be glad you chose these guys.
- May. 27, 2021
Very well run office and we have gone to Dr. Nguyen for years. She is excellent and worth the lengt
... Show More
hy drive we now take to keep her as our eye doc.
Pediatric Eye Care FAQs
How do you take care of kids
Make sure they wear sunglasses and a hat to protect their eyes from dangerous UV rays when outside.
Increase the time they spend outdoors.
Make sure they eat their fruits and veggies. Fruits and veggies high in lutein and zeaxanthin have been found to protect eyes from free radical damage.
Schedule regular pediatric eye exams. Detecting and treating eye conditions and diseases commonly found in children, such as strabismus and amblyopia, can help prevent unnecessary struggles and vision problems later in life. The pediatric eye doctor will also check your child's vision for refractive errors and visual skill deficiencies that might hinder your child's development.
At what age should I bring my child for their first eye exam?
Our pediatric eye professionals recommend you bring your child in for their first eye exam at around 6 months of age. This allows your child's eye doctor to check that their vision is progressing as expected. Early detection and treatment of certain conditions at this stage of development are essential for keeping your child's vision and eye health on track, and can help prevent complications as they grow up.
Can I use Ortho-K lenses if I have dry eye syndrome?
While kids may wear glasses from as early as a few months of age, most kids who wear glasses tend to get them between the ages of 6 and 12. The three main conditions for which they wear eyeglasses are myopia (nearsightedness), hyperopia (farsightedness) and astigmatism.
---
Your child deserves to see the world clearly!
Hill Country Vision Center - Boerne pediatric eye doctors can help.